Pat Ortman: Artist's Statement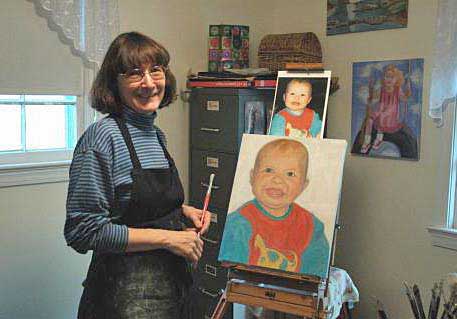 Working from photos as a starting point, I paint acrylic portraits of people, pets and places. I paint abstract watercolor prayers and blessings for people or causes I want to support based on my thoughts and feelings about them. I individualize my guardian angel collages by the colors and designs on the watercolor paper that I paint. Murals are developed in close consultation with clients and are either entirely from my imagination or make use of pre-existing images which I alter as artistic needs call for. I also paint feminist spiritual icons, as well as flowers, still lifes, and whatever else I am moved to paint. Although I have a specific category of art that I call prayers, I consider all my work to be prayers. This is because my attitude toward each piece is prayerful.
I work almost entirely on commission. Prices vary depending on the size and scope of the project. Small head only portraits can be done for as little as $150.00, excluding the costs of packing and shipping. I can use photos you provide or, if you are in the Washington, D.C. area, I can take some for you. If I take photos, there is an additional fee for that service. If you are in the Austin area, Kay Keys is an excellent photographer. You can reach her at kay@kaykeys.net.
I charge $40.00 an hour for murals, including design, but do not charge for the initial consultation. I have done entire room mural series for a pre-school, a children's museum, a child's playroom, and individual one-wall murals for children's bedrooms. "The Dancing Goddesses of Power and Possibility" is a mural in a little girl's bedroom. The "Goddess of Happiness" and "Mandala for Ethan" paintings were also for children's bedrooms, and I worked with the children to design their paintings, around which their bedrooms were then redecorated.
Prices for abstract prayers, blessings and guardian angels vary. I donated one, "Prayer for Choice," to the Maryland chapter of NARAL for their annual fundraiser. Though that is one of a kind, I do have some prayer paintings for sale, including limited edition (108) fine art giclee prints of "Equity Rules: Be Fair, Be Fair, Be Fair," the profits of which are donated to the Feminist Majority Foundation's new Education Equity Program. If you click on the painting, you can go to the FMF website and learn more about that program. Please email me if you are interested in subscribing to that limited print edition. I also create original prayers and customized guardian angel collages. You can tell me what you need and how much you can pay, and we can probably work something out.
I have several paintings that are not for sale, but of which I might make fine arts prints. One is "Sarah, Baby Sun Goddess." If you might be interested in a print of that painting, please let me know, and I will let you know if/when I do that.
In all cases for commissioned work, the process begins the same way. I talk with the client about his/her needs and desires and go from there. Please let me know if there is something I can do for you.
Sincerely,
Pat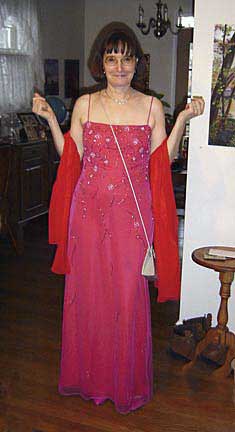 See also Pat's page at Fine Art America, Pat's blog, Life is a Prayer, and Pat Ortman's Links
---